News - Nunhems Success Story
1 June 2020
Nunhems Success Story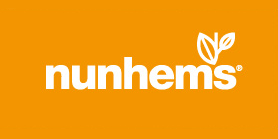 The Customer
With over 1,200 seed varieties in ~25 vegetable crops, Nunhems is a world-renowned brand in the hybrid seed industry. Nunhems breeding programs can deliver innovative products that improve customer business growth and profitability.
The Challenge
The Chinese processing and packaging team size is very limited. The workers need to do many tasks in a limited time. Efficiency and the right use of human labor are crucial for successful operation.

The Solution
Nunhems is the first company in China that ordered DATA's counting machine. The two S-25 Seed counters are used to the satisfaction of the management and employees since 2011. DATA's counting machines are faster and more accurate than the previous counting machines we were using, and they are very user-friendly.

The Results
"Using DATA's seed counting machines, Nunhems can deliver orders in limited time, save seeds, and save labor working time. Nunhems and its customers have confidence in the machine as it is very accurate, and we are assured that we have the exact number of seeds in the bag. As we forecast growing needs for packing seeds in Nunhems China, we have plans to increase our packaging capacity and order more DATA counting machines in the future." explains Wu Dingwei, Plant manager at Nunhems.