About us
DATA Detection Technologies Ltd., established in 2002, develops, manufactures and markets advanced counting and packaging solutions.
Our multidisciplinary R&D team includes professionals in electro-optics, electronics, software and mechanical engineering. We develop novel, real-time image processing technologies and incorporate them into vision-based bulk counting systems that provide unparalleled counting speed and accuracy.
DATA's proprietary counting and packaging systems are used by over 1,900 customers worldwide for a wide range of applications in the seeds, diamonds, pharmaceutical and small parts industries:
Our extensive product lines ensure that our customers get the most cost-effective counting solution for their scope of operations, with a rapid ROI.
Our counting and packaging systems introduce a level of accuracy that is simply not attainable by the weight-based systems often used today for counting and packaging items that are sold by units, such as seeds, precious gems and many types of small parts (hardware, electronics, etc.).
Our counters add value in many areas of operation beyond packaging — from inventory management, to processing, to QA, to production.
Our bulk tablet counters represent a paradigm shift for the pharma industry: 100% accurate, compact, high-throughput, low-maintenance.
Our tabletop seed and pellet counters are ideal for research applications for whom highly precise counting is mission-critical, such as agricultural field trials or drug development.
VISION
DATA Detection Technologies is committed to leading the counting and packaging industry with:
Breakthrough, vision-based bulk counting technology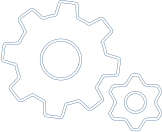 Superior industrial processing and packaging solutions

Innovative QA and inspection equipment to ensure that products adhere to strict regulatory and quality requirements
Our innovative product families provide unique and superior solutions for the processing challenges faced by thousands of companies in the seeds, pharmaceutical and small-parts industries.
As we expand the functionality of our products, our counting technology will continue to address the needs of additional industries and companies worldwide.
OUR TEAM